Passing Through
Vitrine, Albuquerque
September - October 2019
gallery entrance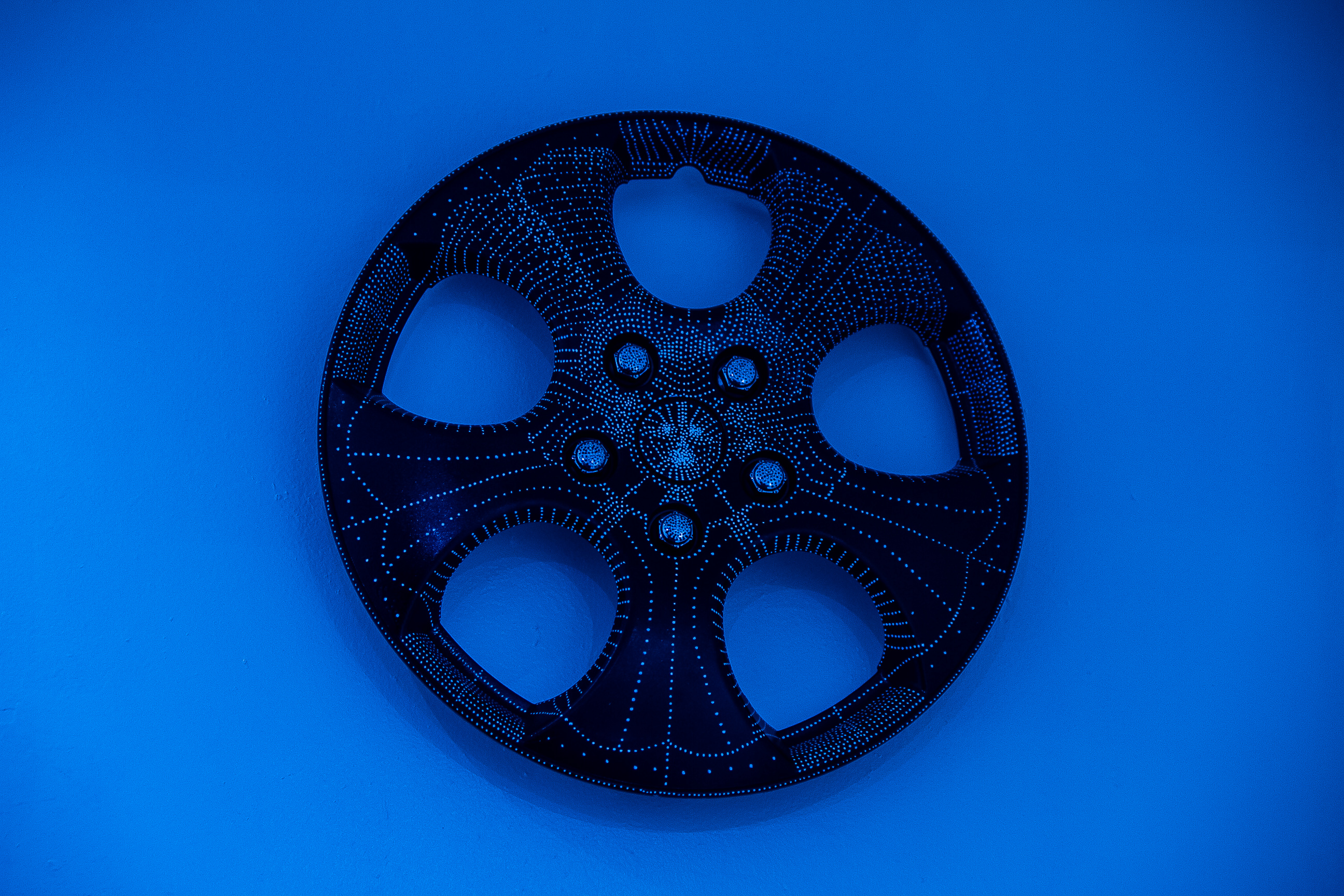 forever just for now
, 15x15", acrylic on hub cap
shattered illusions
, 8x37", scarab beetle, wood ash, polyurethane
installation view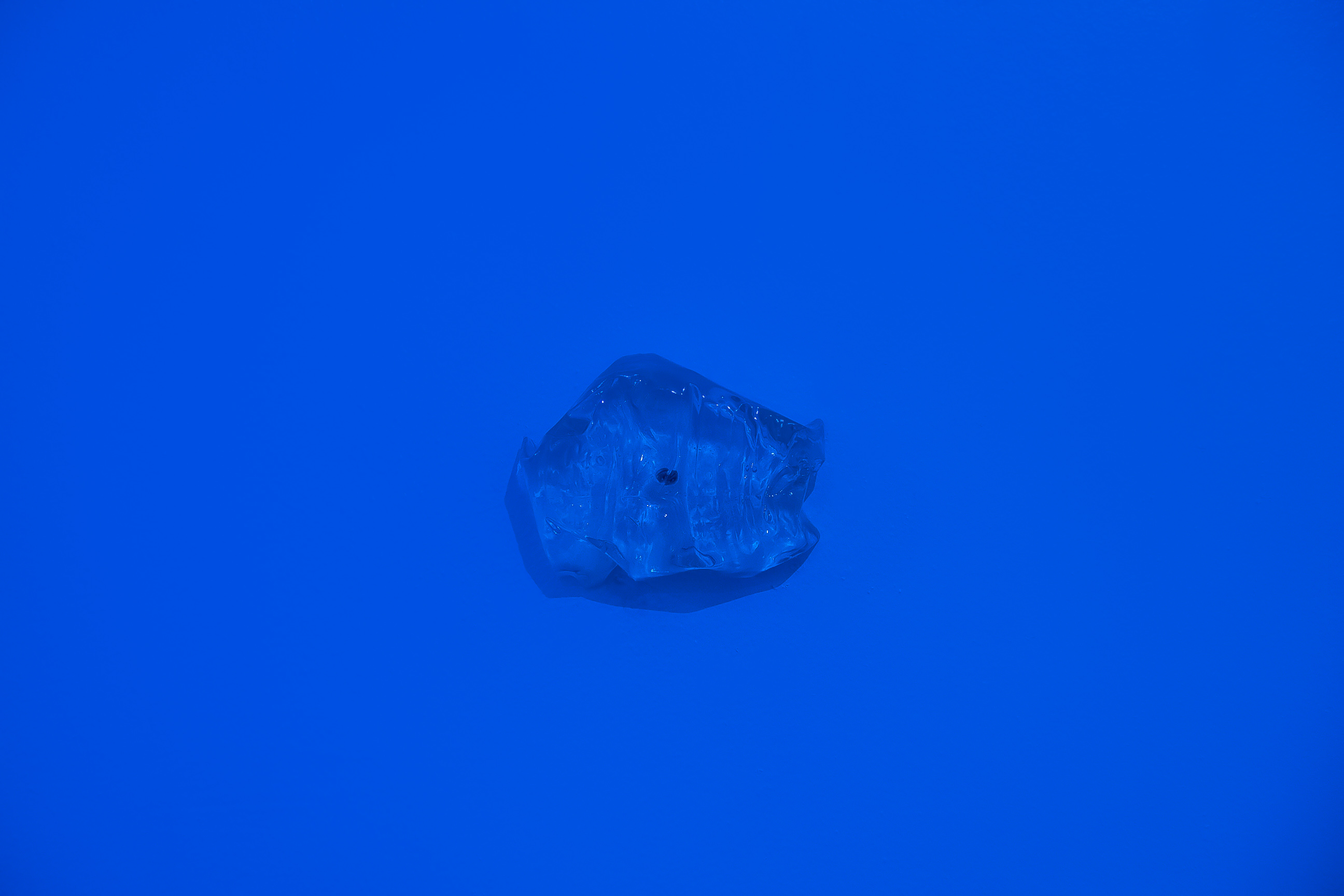 third gaze
, 2x4", c-print embedded in polyurethane resin
spinal entry
, 1.5x60", polyurethane and steel fishing hook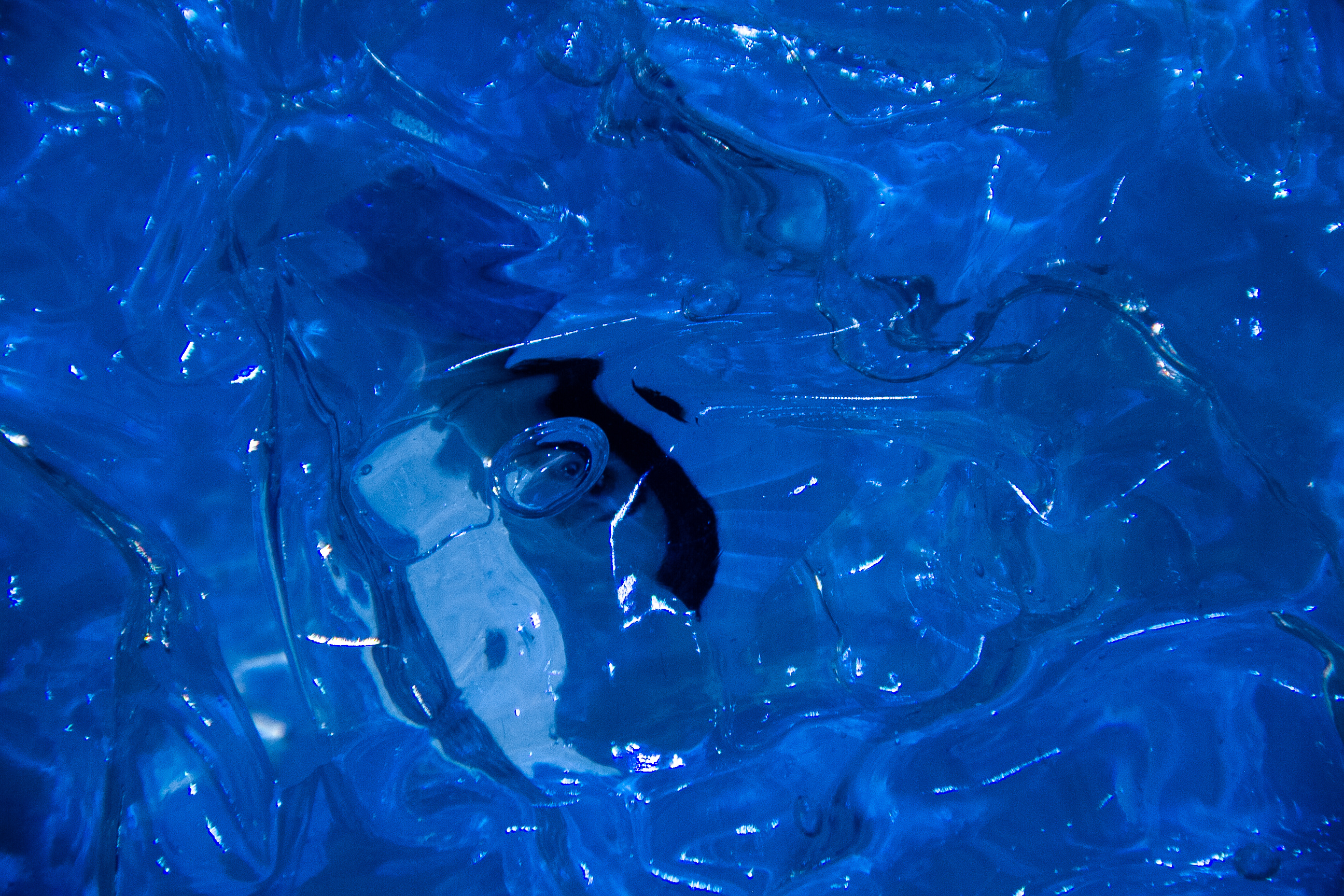 close up of
submerged
, 9x23", c-print embedded in polyurethane resin, fishing hook
unknown truths
, 6x4x6", scarab beetles embedded in polyurethane resin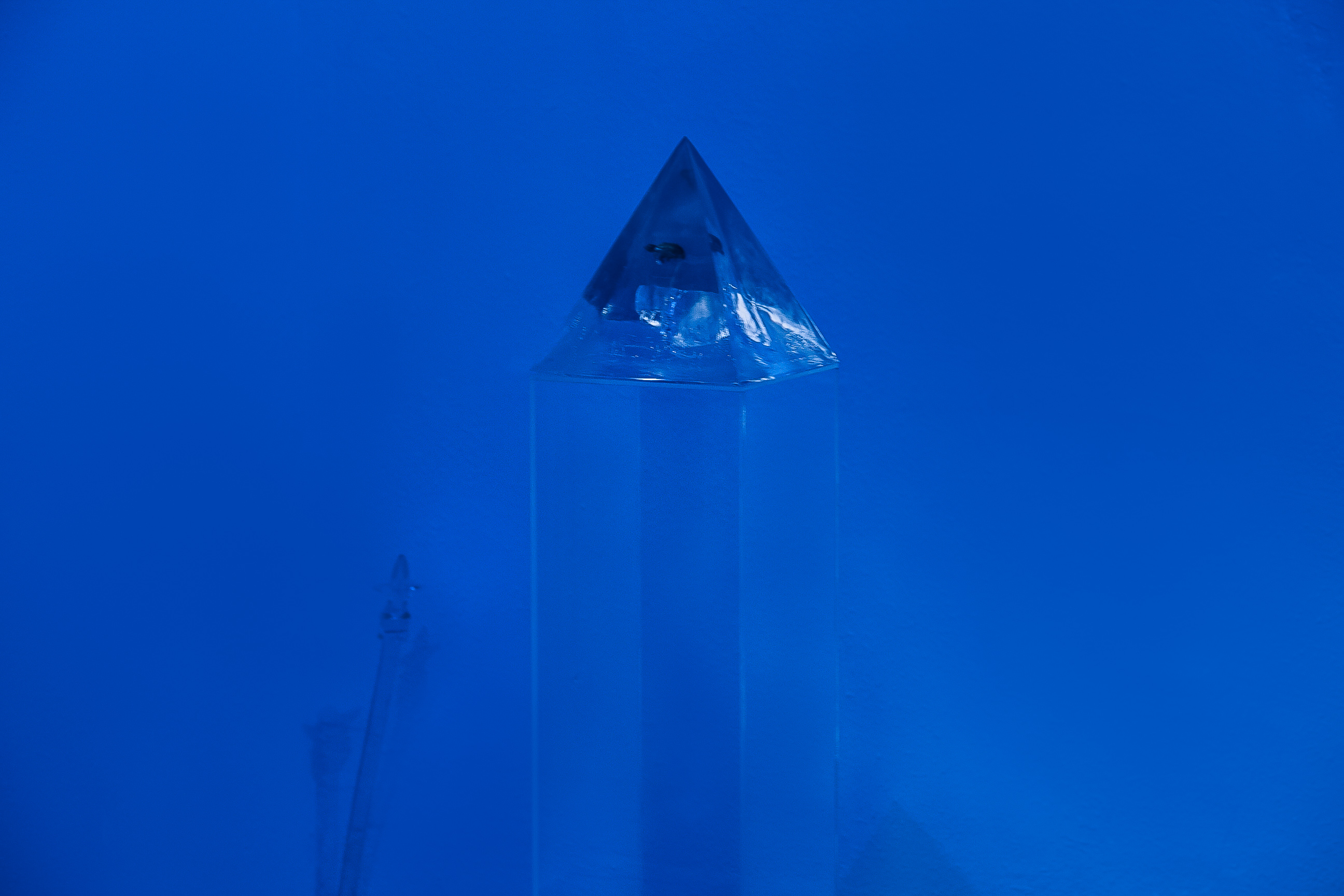 close up of
unknown truths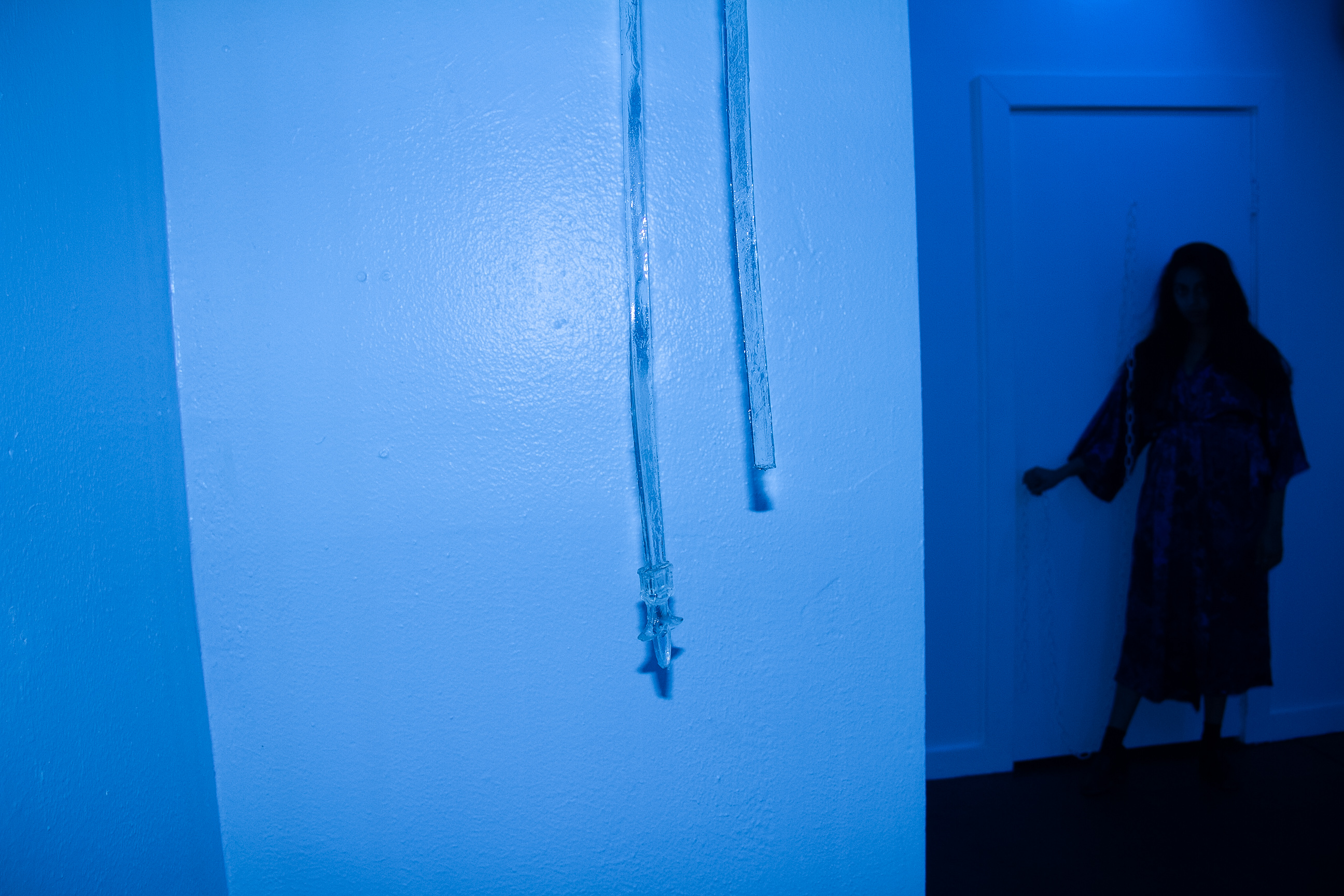 installation view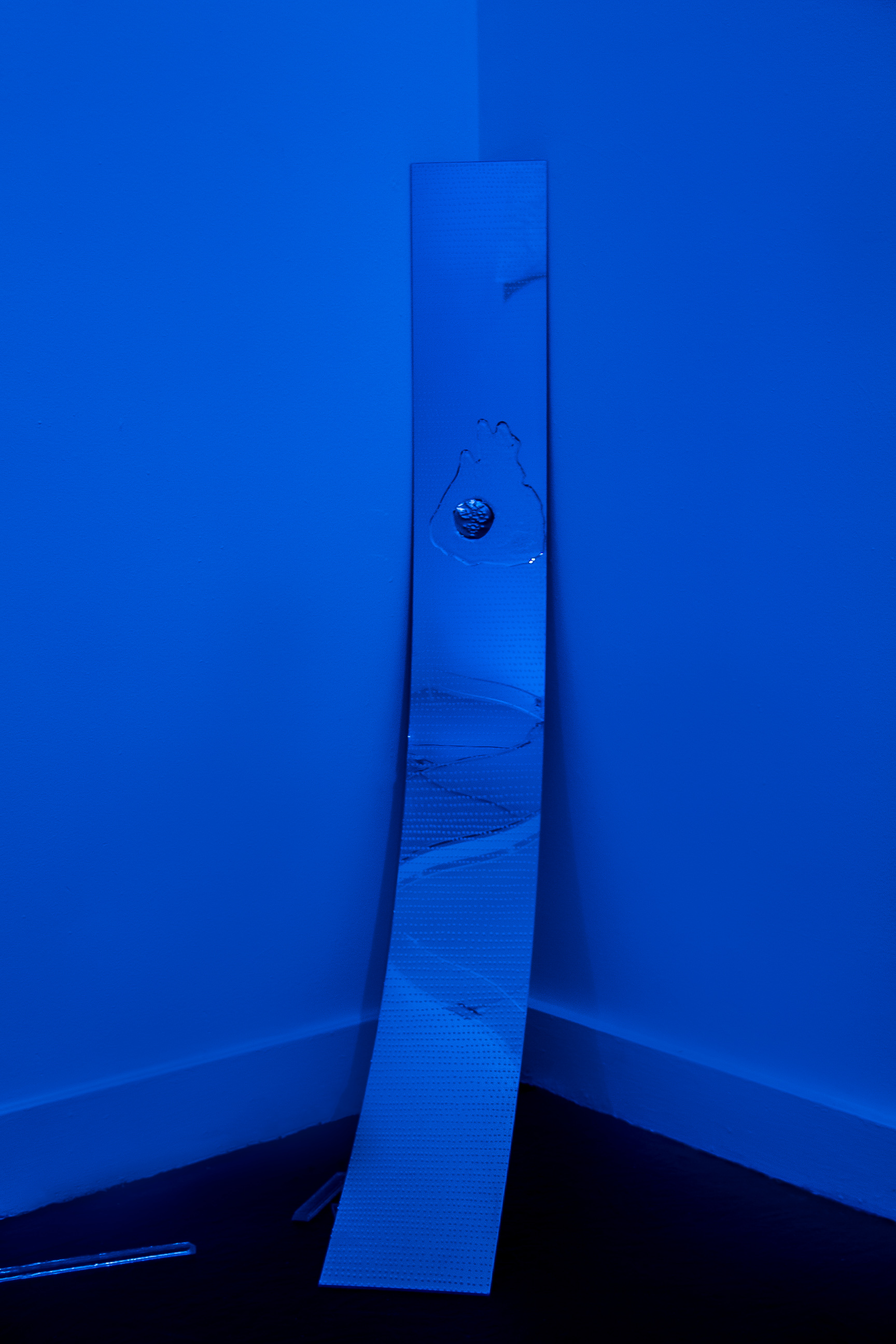 Ghost !
, 5x42", aluminium, acrylic, and polyurethane resin on acrylic mirror
close up
Ghost !
Untitled
, 22x30", aluminium and acrylic on kozo
Passing Through presents an installation of a series of resin sculptures, or as I call them 'artifacts of transition states'. Communicating with the vitrine as a vessel but also vehicle, entities are suspended between pyramids and transparent membranes creating opportunities to dissolve, access, and transport across perceptual planes. Here, structures such as fencing, become representative of boundaries but also their rupture. Within, talismans become tempting tools involved in ritualistic narratives during an unfolding story of afterlife.
When there is a rupture, something flows out.

What is the nature of this substance? What answers does it contain? what is revealed? Like the process of birth. Who guided me then? Are they still with me now? The flow is the mediator, the mirror of water, taking you somewhere unknown. It is transitory, boundless, but directional. These works represent that moment, of dissolving through the boundaries, and passing through to somewhere, and are artifacts of transition states in that process. Like water arrested in time, polyester resin conveys through its transparency, a metaphor for movement and stillness.